Why Sunrise?
Our spas are hassle-free, easy to use and absolutely luxurious.
Relax after work
Bring friends together
Make time for yourself
Improve health
Decorate your home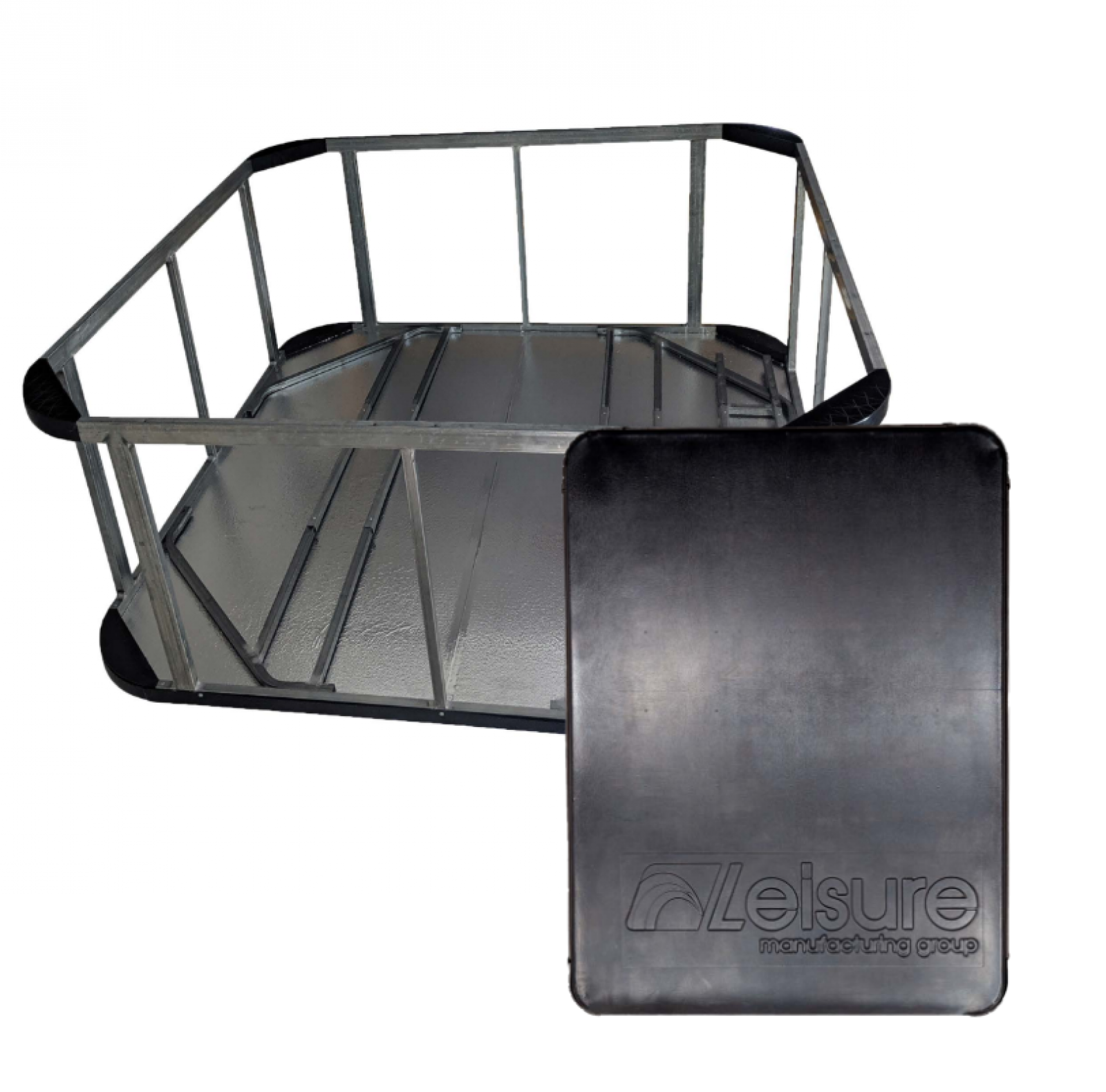 Strength hand stability from the inside out
Every Sunrise spa starts with a solid foundation. Our polyethylene ABS Capped Bottom Tray seals out critters and moisture while sealing in the heat.
Integrated into the ABS Capped Bottom Tray is our galvanized steel frame. Engineered to provide the strength and stability required to support over 3200 kg. Unlike wood frames, our galvanized steel structure is built to last. Not only is it 10 times stronger than wood, it will not crack, warp or rot and unlike wood it will not sustain termites or rodents.
The plastic corners ensure that every frame is assembled easily, quickly and always to factory specification.
The third component of our system is the polysteel cabinet system. The polysteel system provides superior insulating properties and unprecedented sound blocking characteristics. In addition to being completely resistant to rotting, cracking and peeling, our maintenance free cabinet has the look and feel of real wood.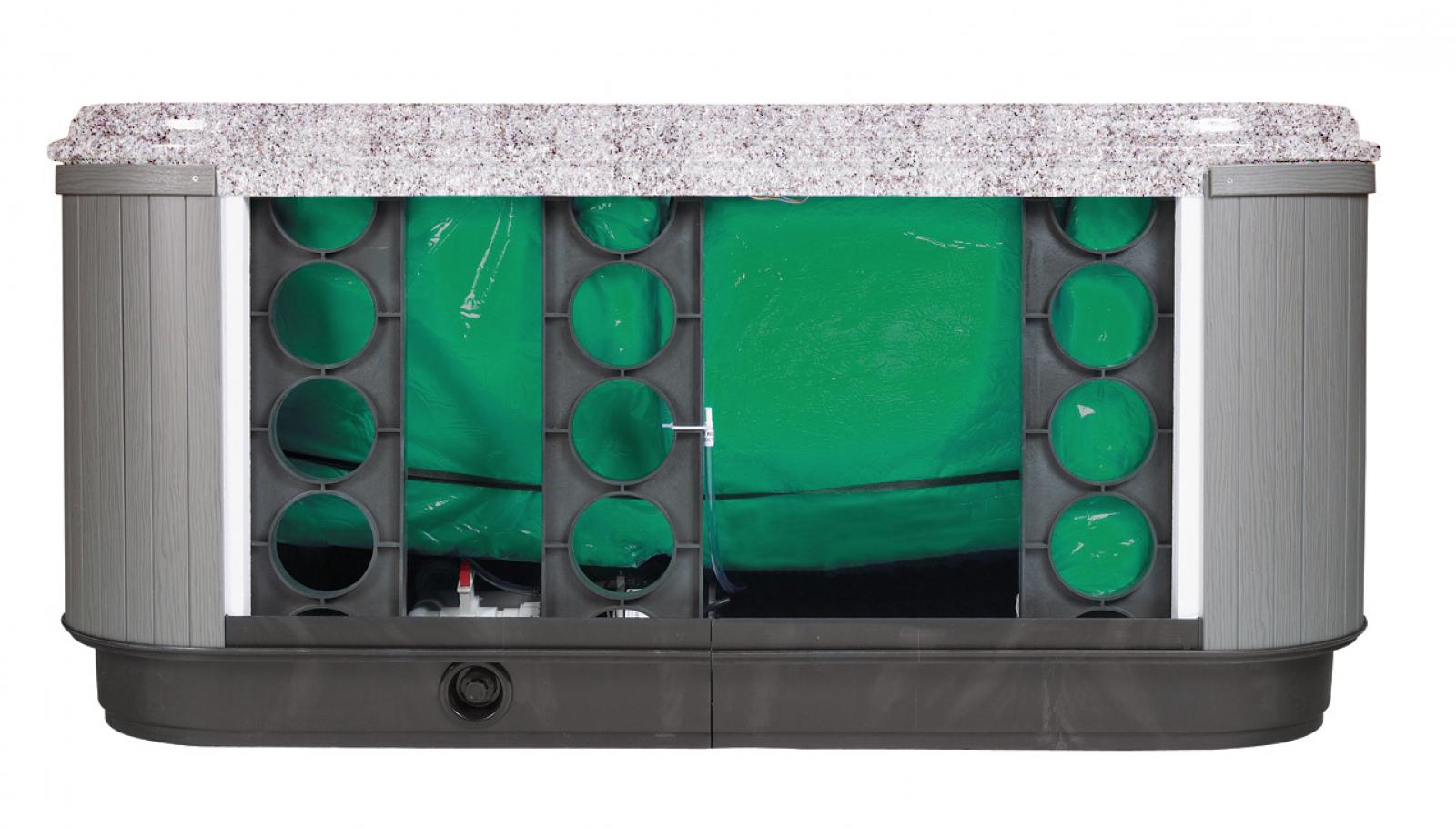 Green Guard Roxul Insulation
Every Sunrise spa is insulated with our proprietary Green Guard Roxul Insulation.


This method of insulation captures and recirculates the spa's own heat energy throughout the interior cabinet, reducing the demand on the heater – saving you money.


Other benefits of our proprietary insulation:


- Won't absorb or retain moisture, like traditional spray foam insulation does, preventing mold and mildew build-up.


- Superior noise absorption makes Sunrise hot tubs some of the quietest spas on the market.


- Is inorganic and will not provide a food source necessary for bacteria or small animals to consume.


- The Rc-value of this insulation is 8, the same level required when making homes climate neutral.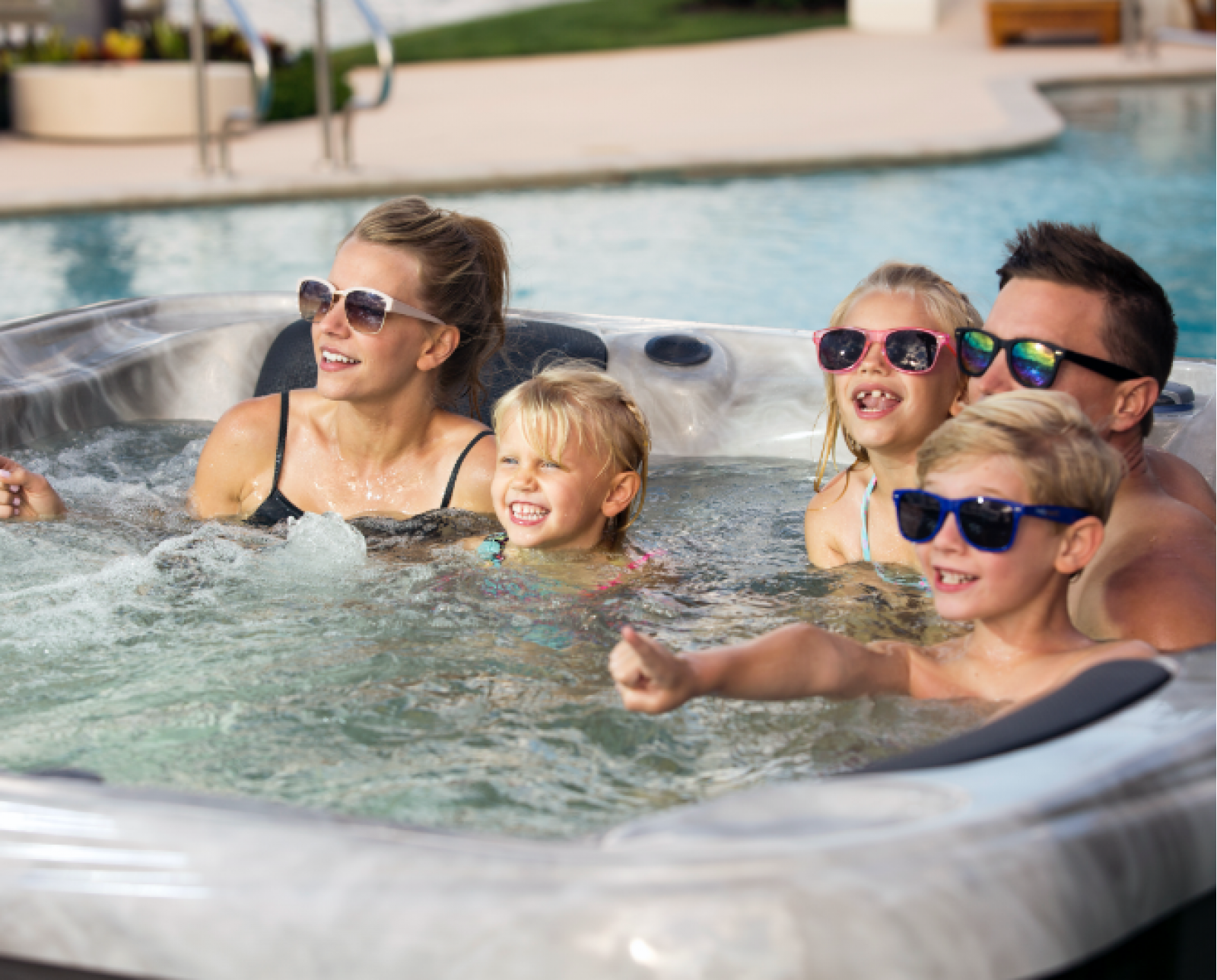 Spa-equipment
Superior control by Balboa watergroup
An advanced, state of the art spa controller provides the ultimate in ease of use, safety and reliability for every spa user. The Powerworks™ with M7 technology is a revolutionary new hardware/software platform that completely eliminates mechanical sensor switches and

The M7 platform features two identical solid state sensors that mount inside the heater manifold. These "Smart Sensors" accurately and reliably measure water temperature while monitoring critical water conditions without the possibility of failure due to mechanical switch malfunction.
Titanium heater
The Titanium heater contains no iron and will not rust or corrode. The material does not need to be coated to protect it against chemicals; titanium produces a dioxide film that continually migrates to the surface, making it withstand scaling and extending the product lifetime.
Designed to last
Technically and functionally superior, your Sunrise Spas hot tub has been designed in association with medical and engineering professionals to deliver years of
Every aspect of the spa, from its structure to the mechanical operation, is recognized as industry leading. Additionally over 300 quality control check points are personally inspected by in-house engineers to ensure every step of the manufacturing process is up to the standards our reputation demands.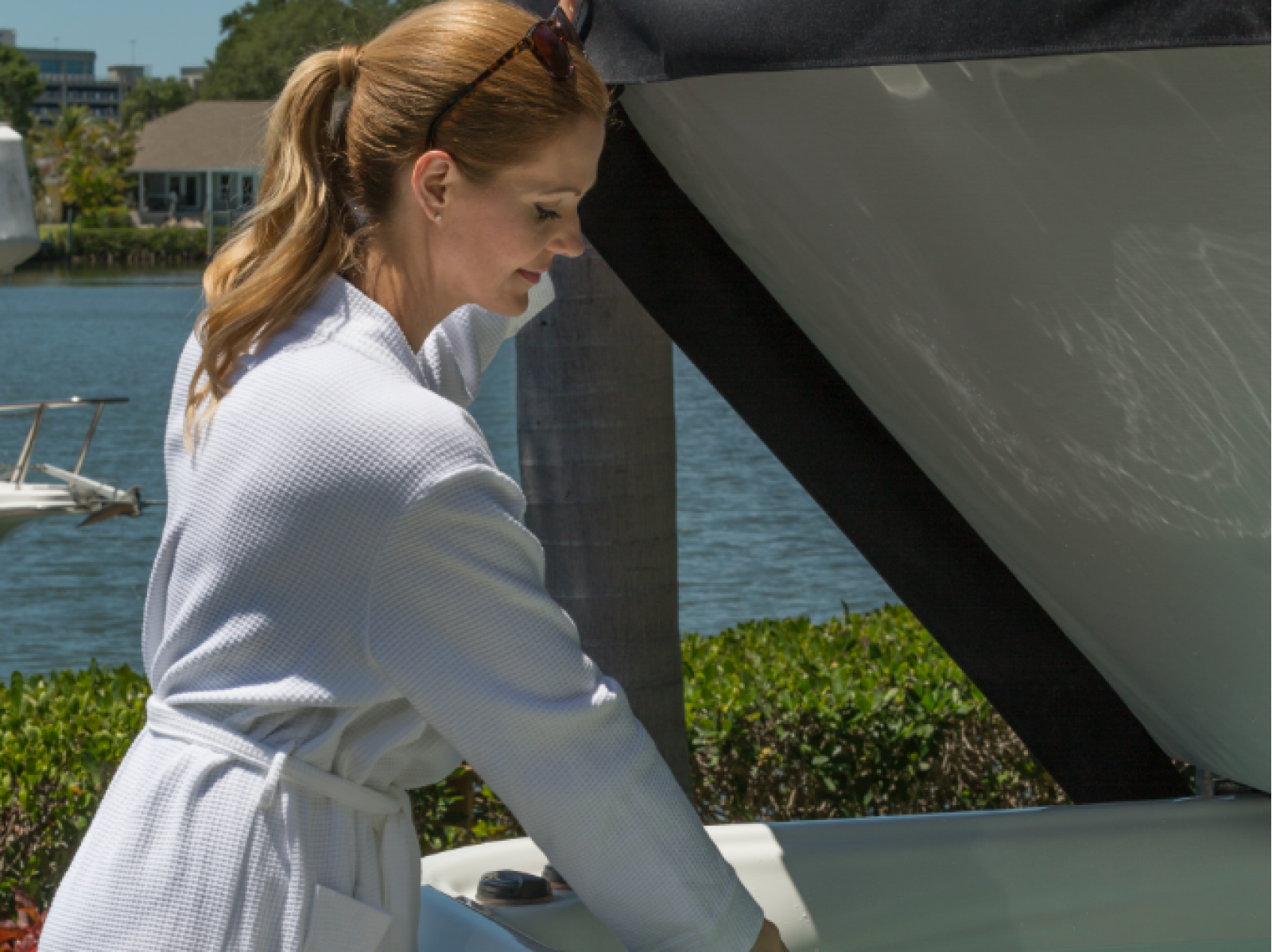 Watershield Cover
- 100% polyester, polyurethane backed to stop absorbtion of water


- Inhibits the growth of mildew and mold


- It is not only lighter and stronger than standard Vinyl, it also has a higher consumer appeal


- Using recyclable materials makes this cover environmentally superior