Sunrise Classic
"Turn your garden into an oasis of wellness and relaxation..."
Our hot tubs are hassle-free, easy to operate & definitely luxurious.
Enjoy carefree!
At Sunrise Spas, we are committed to superior craftsmanship and luxury at an affordable price. We use the latest innovations to maximize your hot tub experience and minimize your maintenance needs.
We understand that a spa for your home is a significant investment, so we've built every one of our spas with materials that will last a lifetime. Plus, we've made maintenance and operating easier and less expensive, with a proprietary insulation and filtration system.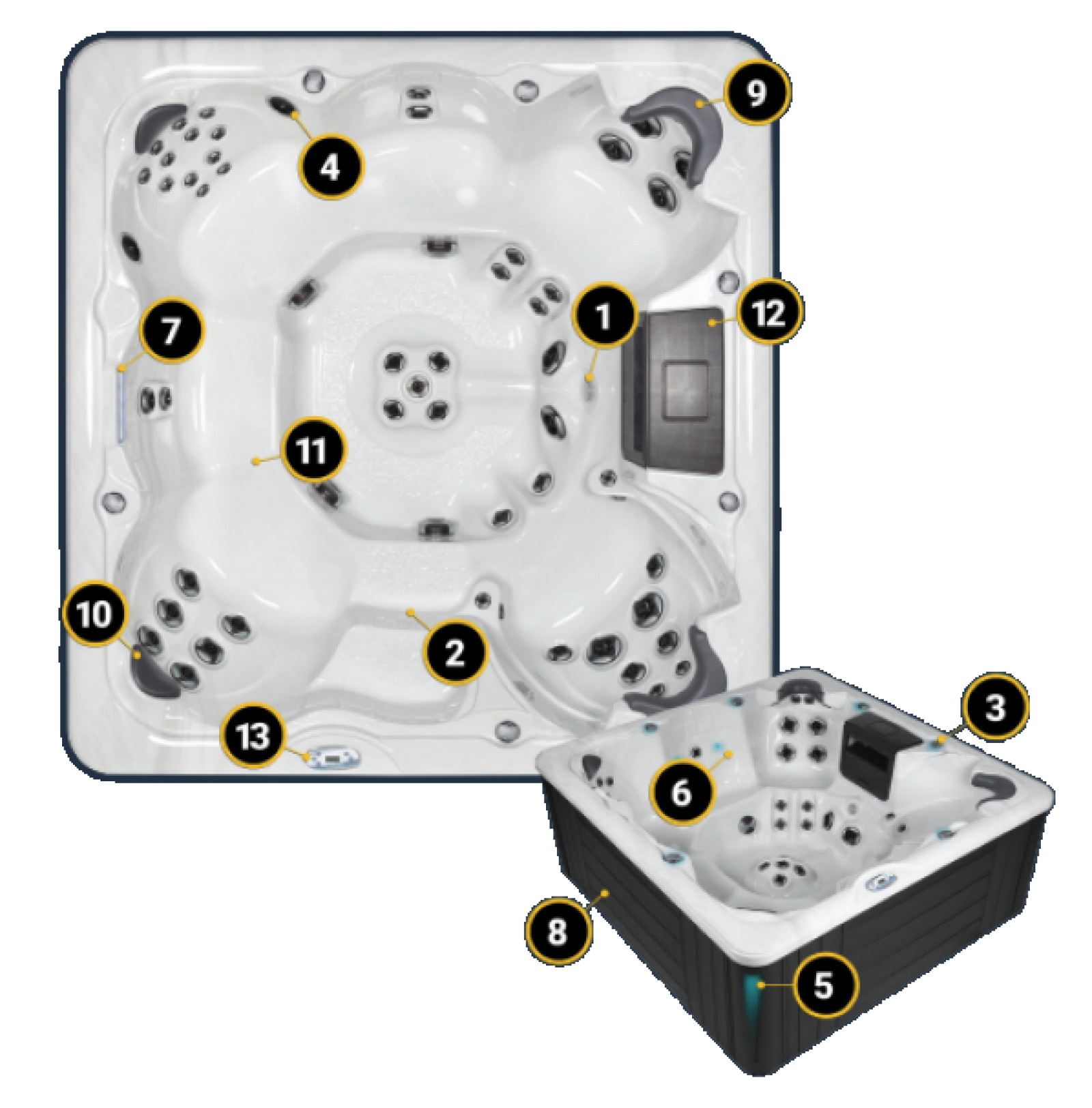 Classic Collection Features
Safety Features
1 LED safety light
2 Easy entry steps


Ambiance & Entertainment
3 LED lit deck controls (SX-collection)
4 Audio-system (optionel)
5 LED Exterior Ambiance Lighting
6 LED Interior Lighting
7 Soothing LED waterfall


Massage & Comfort;
8 Powerful hydrotherapy pumps
9 Neck collar massage
10 Comfort pillows
11 Multi-level seating
Efficiency Features
12 9,3 m2 filtration surface
13 Deluxe keypad & controls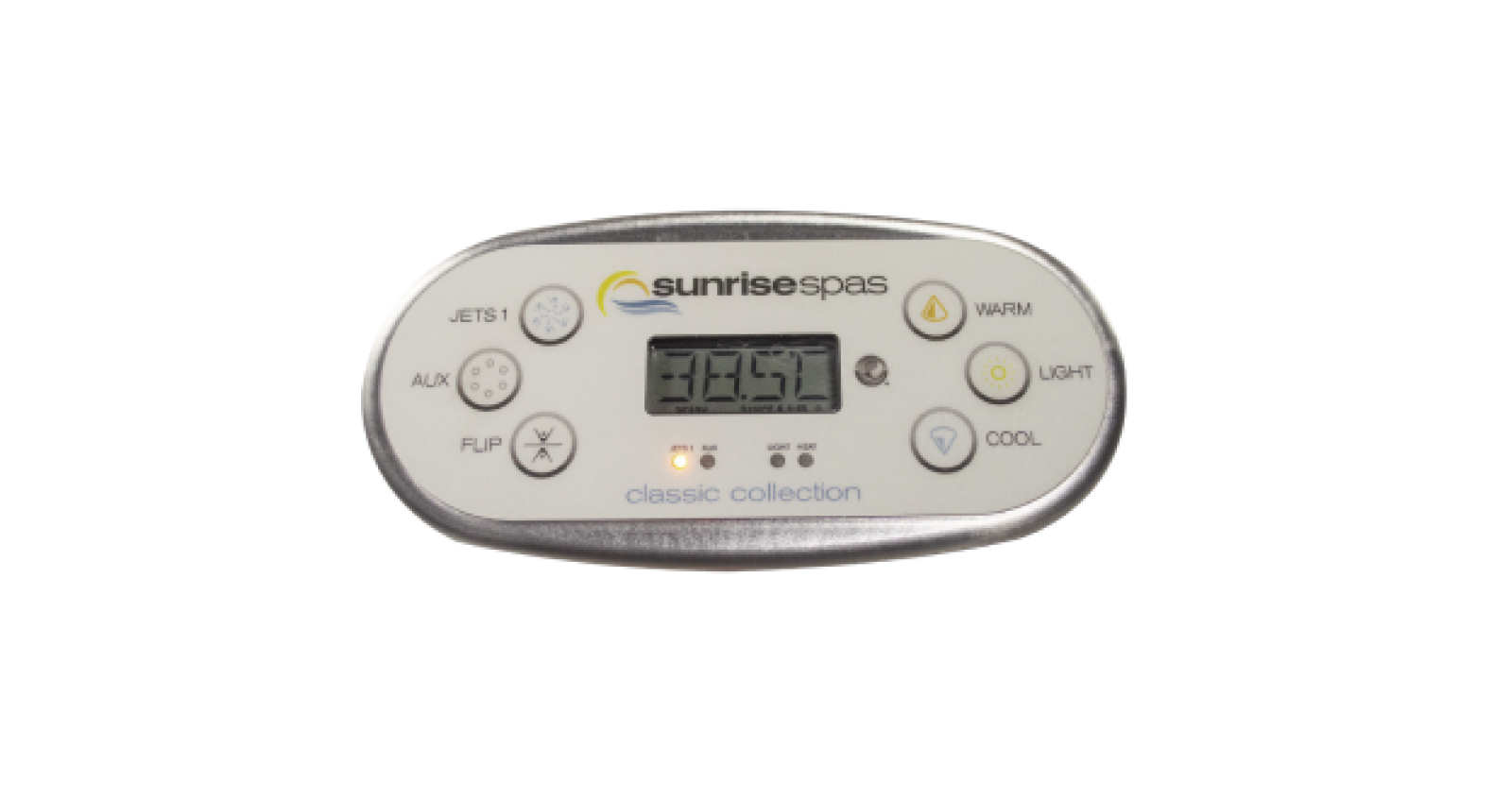 Control Panel
This system comes with a sleek control panel. It has an simple, yet extensive menu and the intuitive user navigation makes it easy to set the spa the way you like. It has a large back-lit LCD screen, reading easier than ever.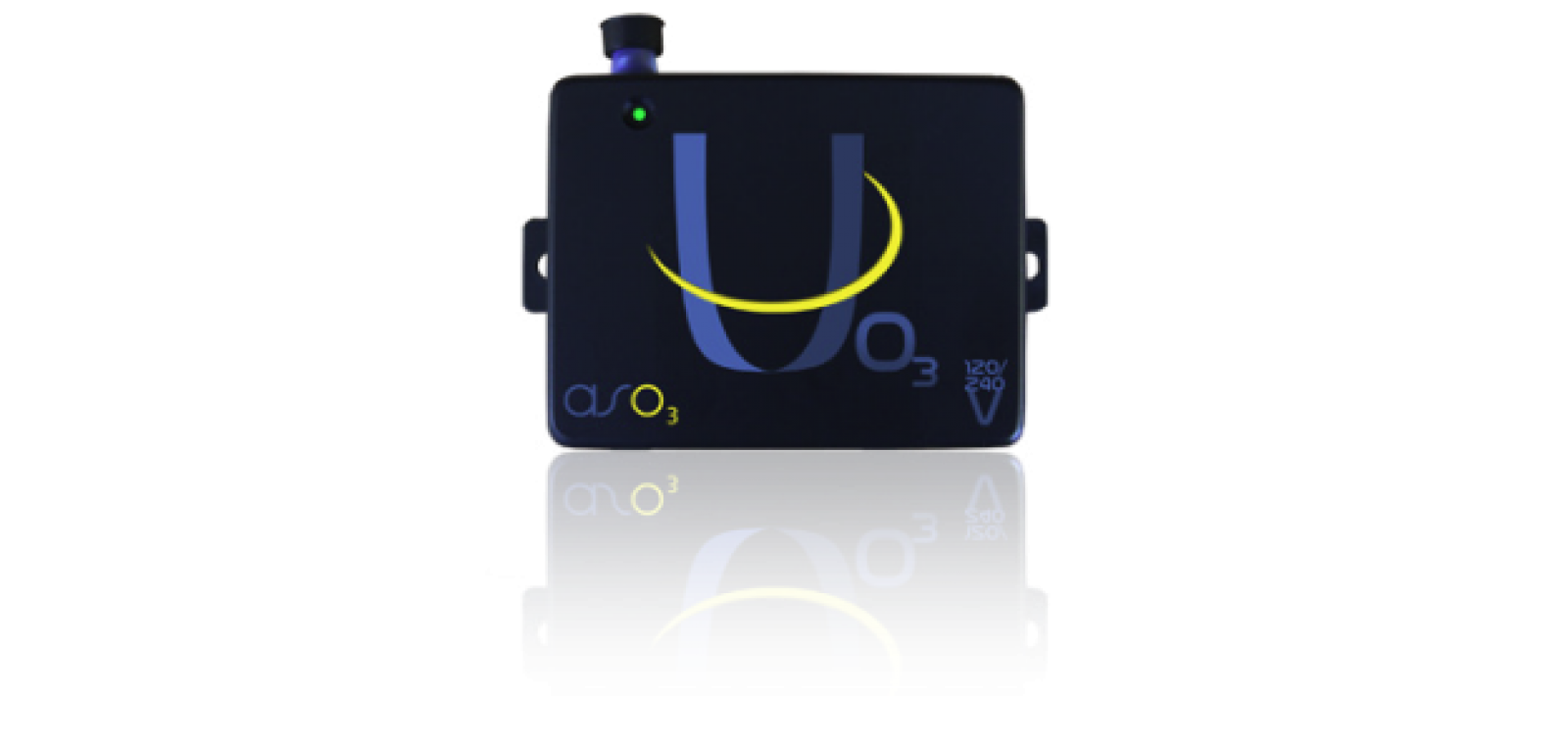 Aqua Sun Ozone
Aqua Sun Ozone water purification system will automatically maintain healthy, crystal clear water while greatly reducing chemical maintenance. Aquazone is a Corona Discharge ozone system that desinfects and cleans your spa water.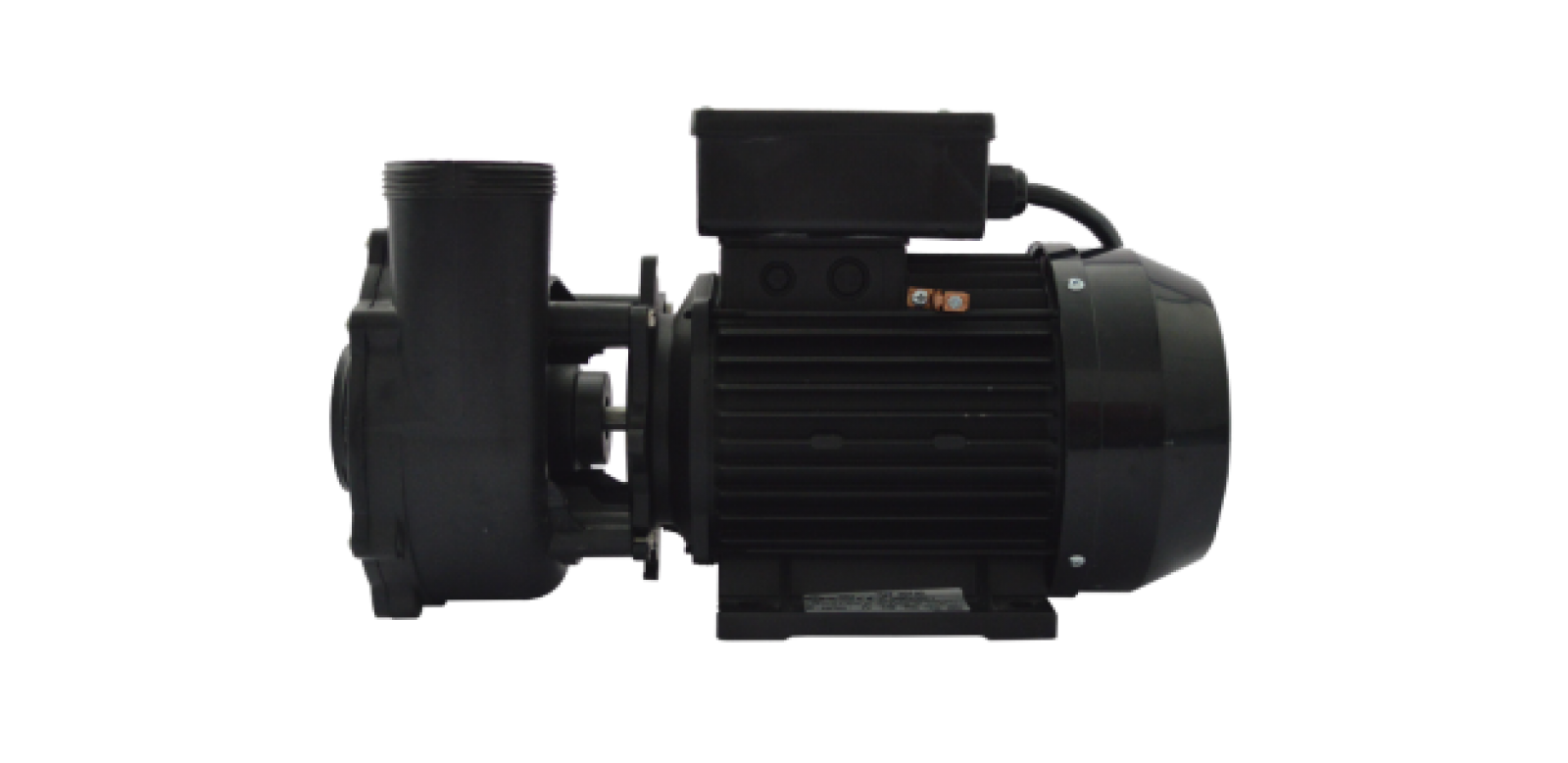 WaterWay2.2Kw Dual Speed Pump
Designed with two speed motors that have four sets of insulated windings for increased efficiency and a 56-frame motor for added strength, cooler operating temperature and longer motor life.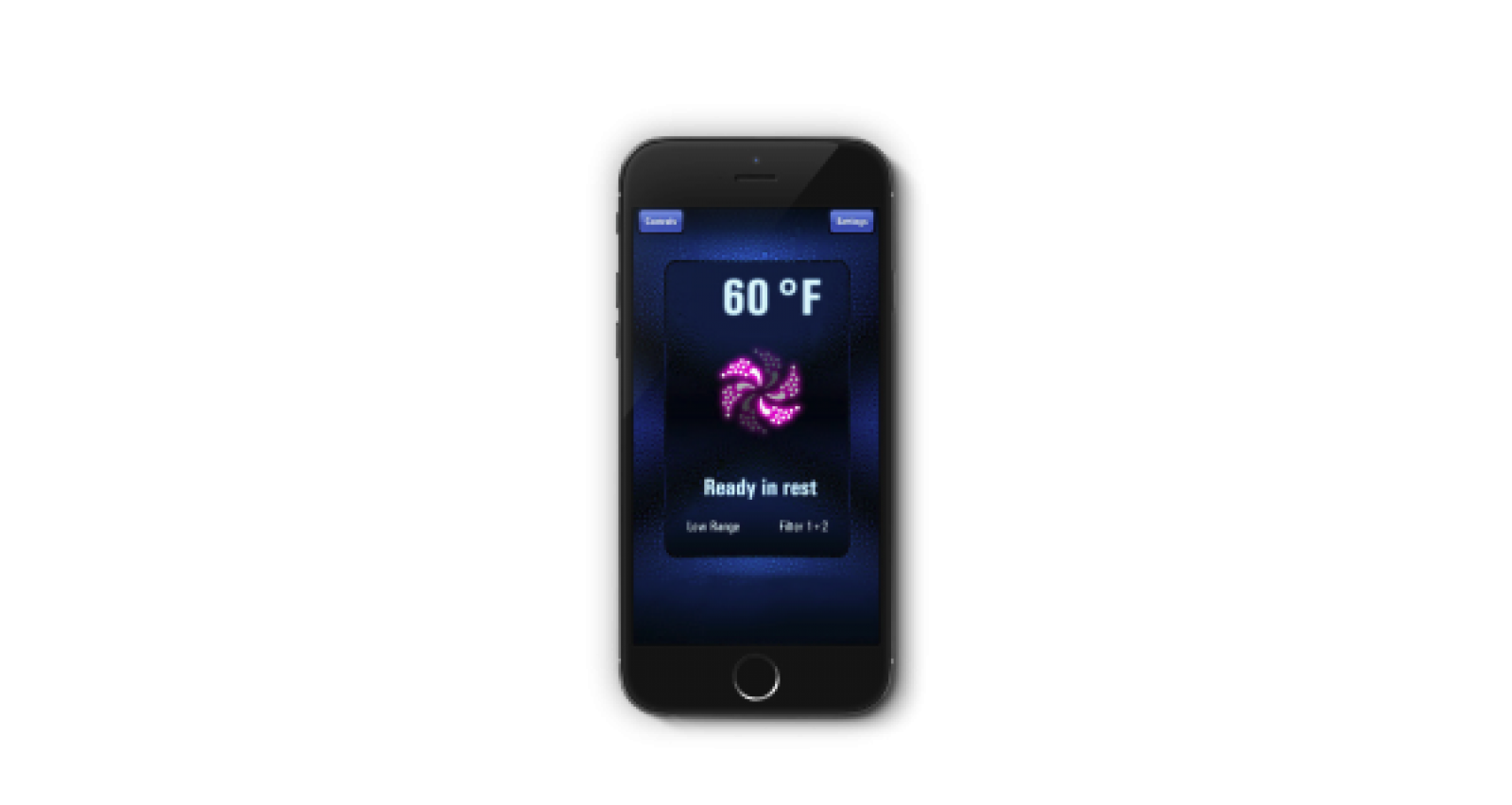 Wireless Connectivity
Sunrise Spas now puts your spa's controls in the palm of your hand. Simply download the free app, sync to your home's WiFi system and enjoy complete control. Preset temperature, set filter cycles to save money, or get it ready from the comfort of your home before heading out to enjoy a relaxing spa experience.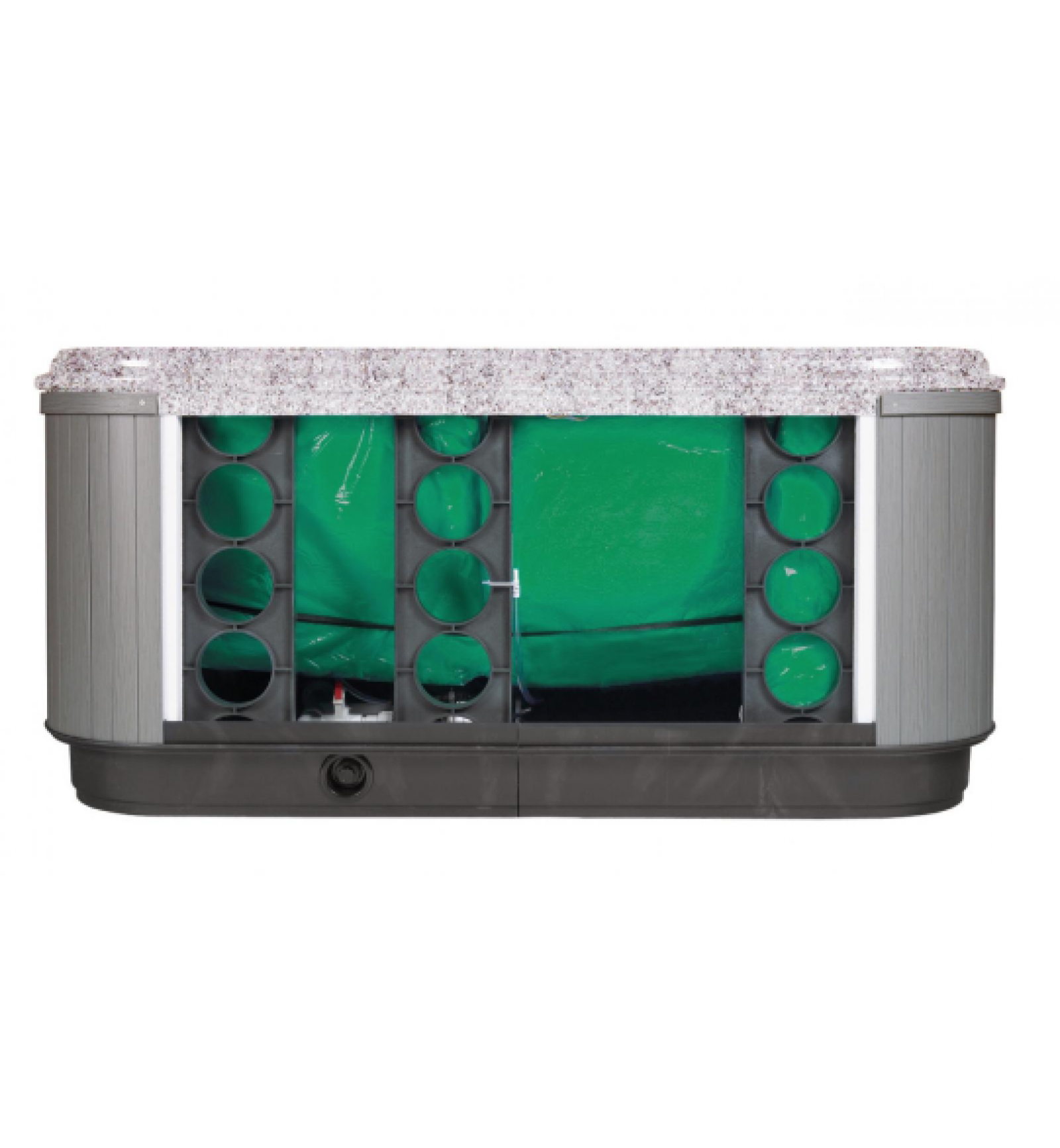 Green Guard Roxul Insulation
Every Sunrise spa is insulated with our proprietary Green Guard Roxul Insulation.
This method of insulation captures and recirculates the spa's own heat energy throughout the interior cabinet, reducing the demand on the heater – saving you money.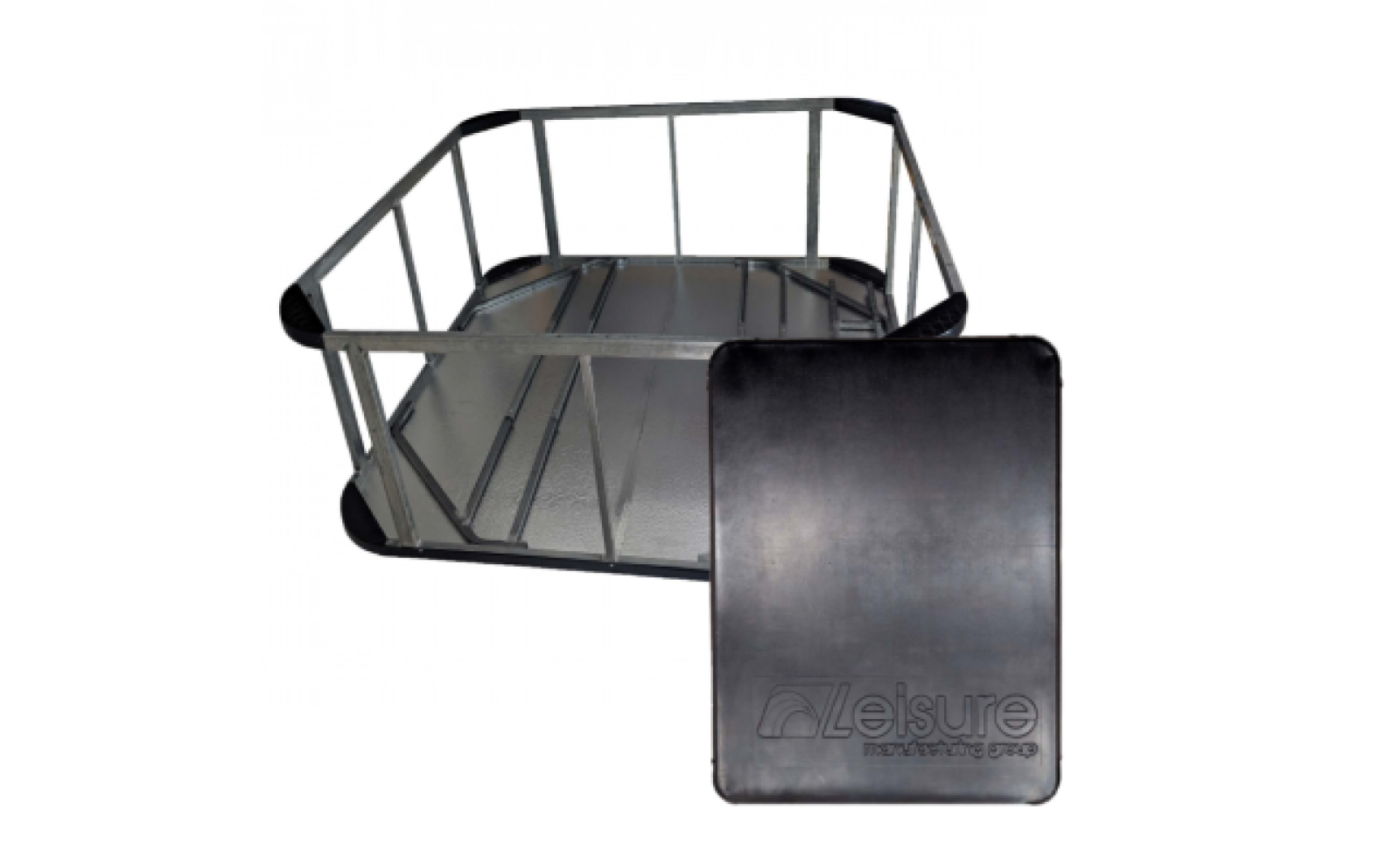 Green Guard Roxul Insulation
Every Classic spa starts with a solid foundation. Our polyethylene ABS Capped Bottom Tray seals out critters and moisture while sealing in the heat.
Integrated into the ABS Capped Bottom Tray is our galvanized steel frame. Engineered to provide the strength and stability required to support over 3200 kg. Unlike wood frames, our galvanized steel structure is built to last. Not only is it 10 times stronger than wood, it will not crack, warp or rot and unlike wood it will not sustain termites or rodents.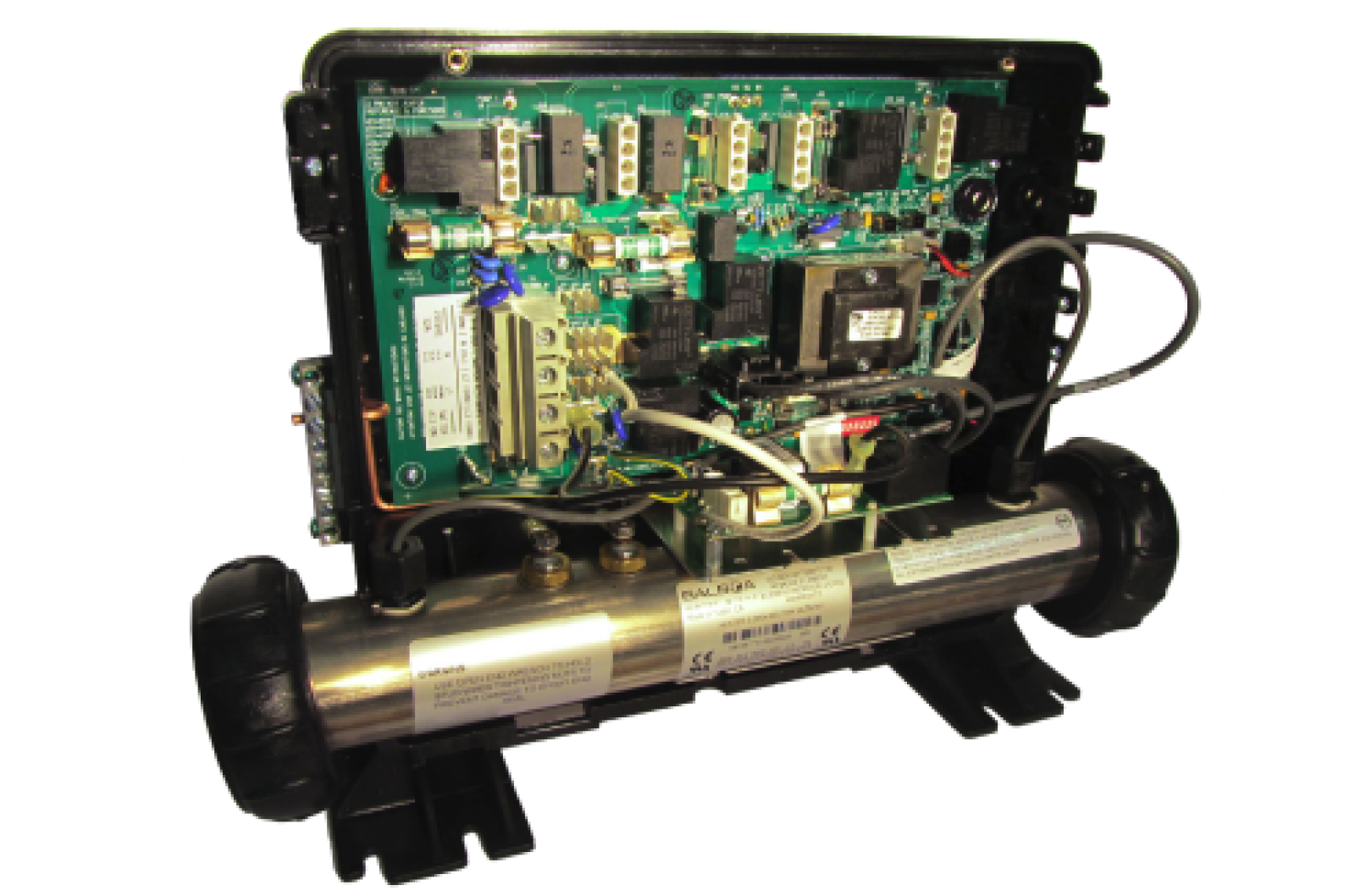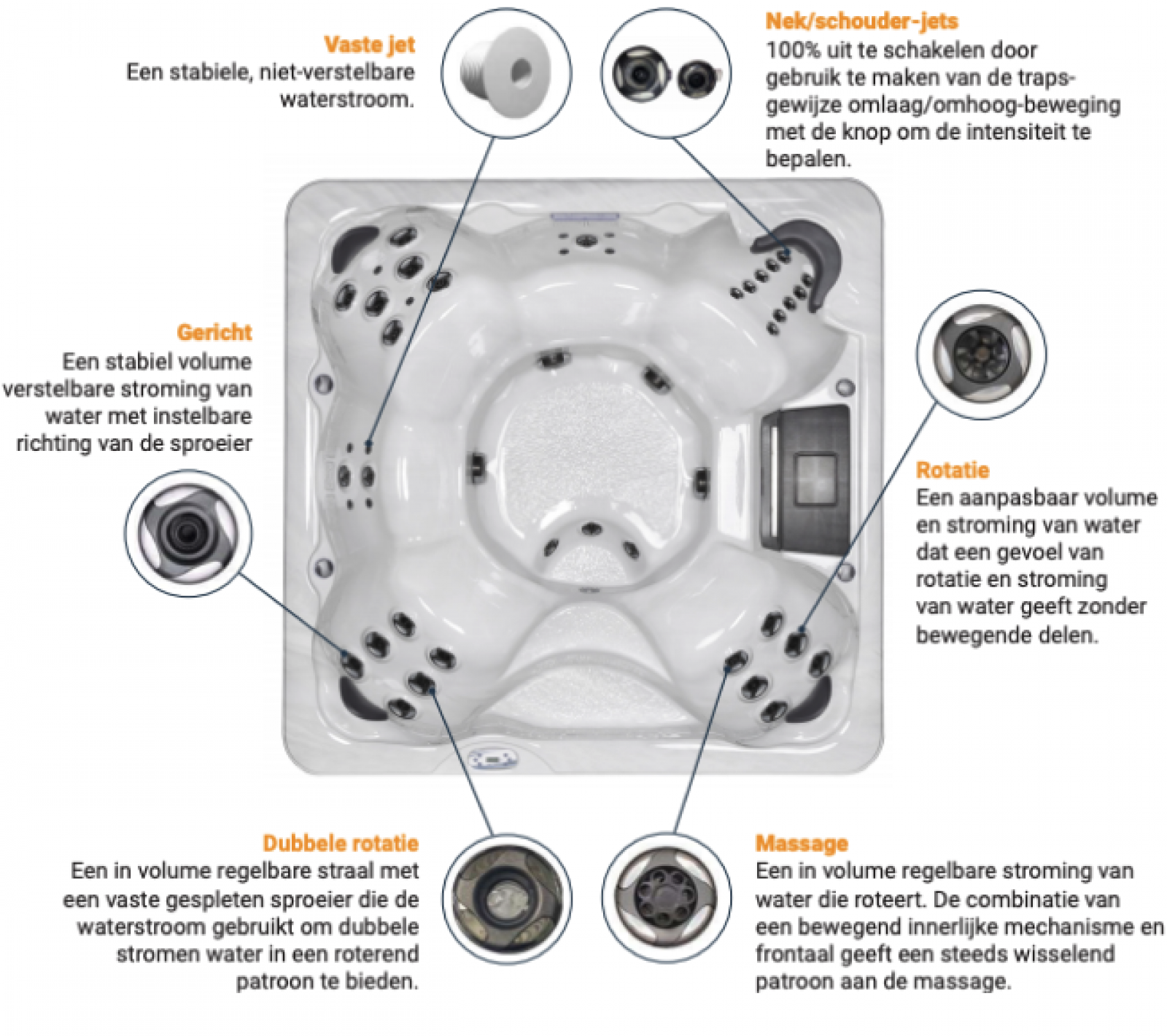 Hydrotherapy jets
A variety of jet sizes and internal styles are used in unique seating patterns to achieve superior hydrotherapy in individual spa models. Therefore, not every jet described or pictured below is in every model. Not all jet internal styles are available in all jet sizes.
To adjust the water volume, simply turn the jet face clockwise to the off position or counter clockwise to the maximum position. If you move too hard to maximum you will release the internal from the jet body