Sunrise Inspiration
Therapy · Quality · Comfort
Our bubble baths are trouble-free, easy to operate and very luxurious.
Enjoy carefree!
Inspiration Spas knows you have many choices and understands your investment in a spa is one that should not be taken lightly. Whatever your individual reasons are to start enjoying the benefits of living the spa lifestyle, we are committed to exceeding your expectations.
Although many spas may look similar, they are not built the same. Throughout your journey we encourage you to educate yourself, and then compare the design and construction techniques of an Inspiration spa.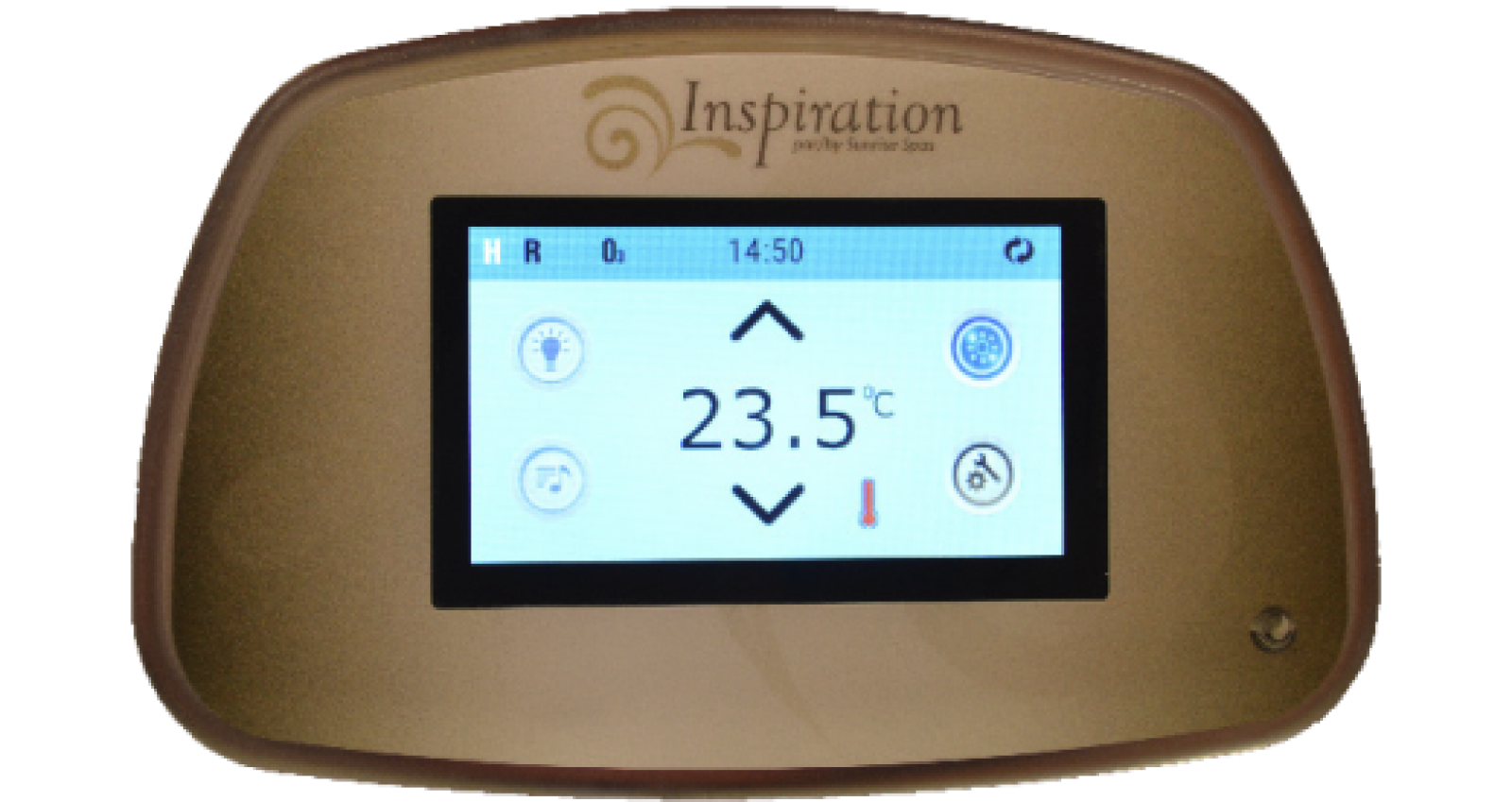 Smart Touch Panel
The Sunrise Spas advanced SmartTouch control panels are easy to read and allow you, with the tap of your finger, to change the temperature, adjust lighting or control your massage. Unlike your smart devices this control works even when wet.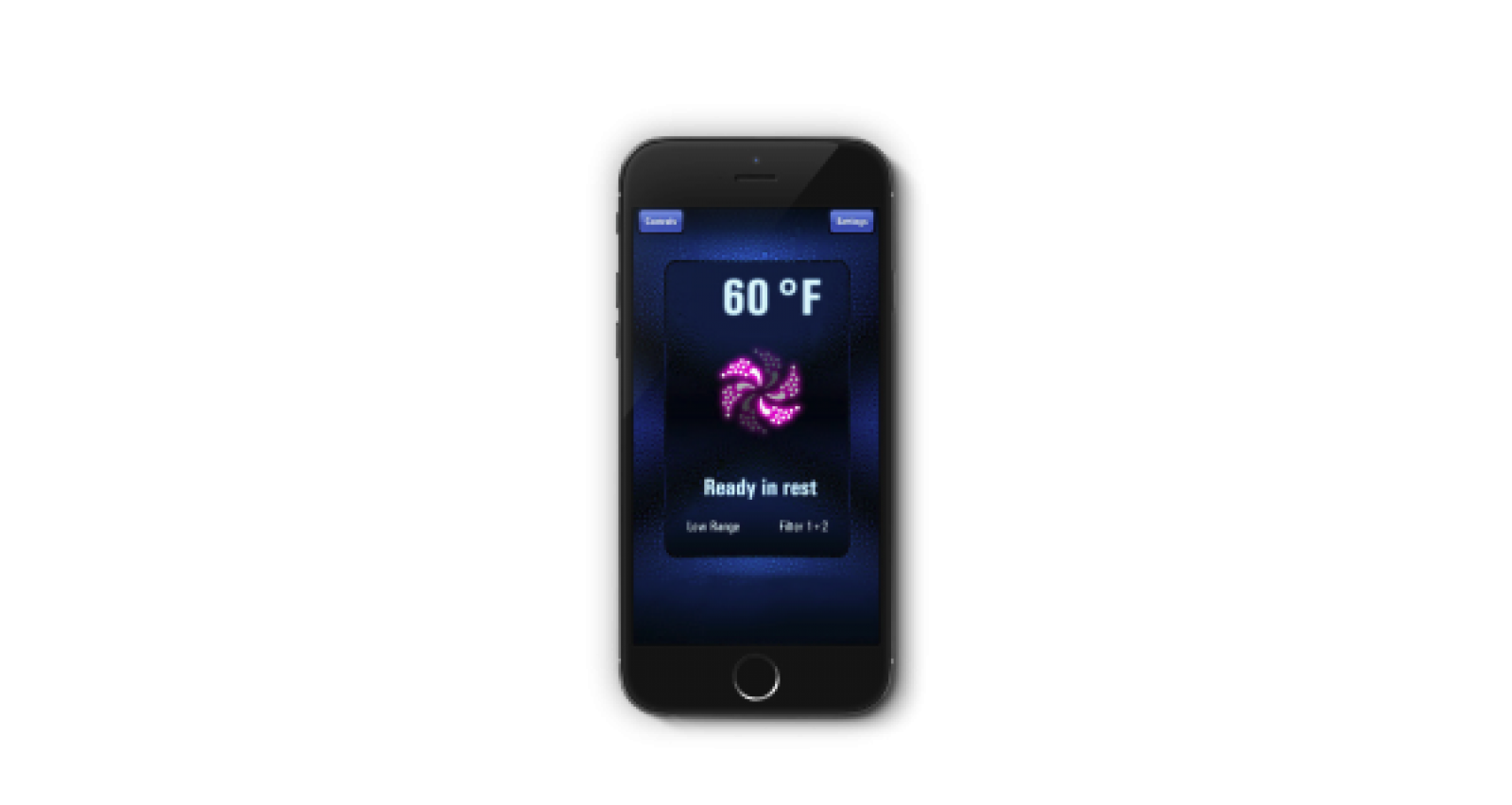 Wireless Connectivity
Sunrise Spas now puts your spa's controls in the palm of your hand. Simply download the free app, sync to your home's WiFi system and enjoy complete control. Preset temperature, set filter cycles to save money, or get it ready from the comfort of your home before heading out to enjoy a relaxing spa experience.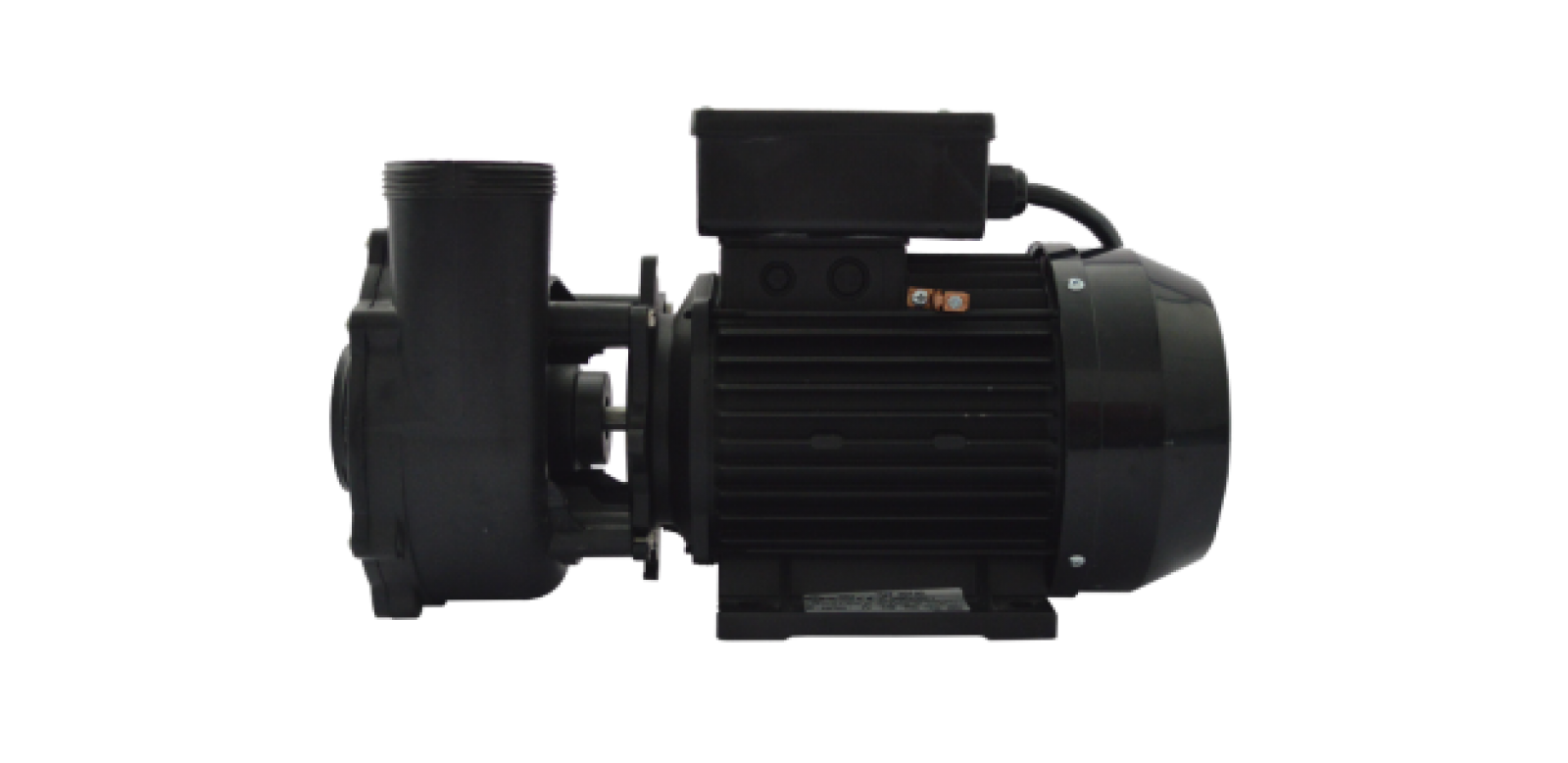 WaterWay 2.2Kw Dual Speed Pump
WaterWay designed with two speed motors that have four sets of insulated windings for increased efficiency and a 56-frame motor for added strength, cooler operating temperature and longer motor life.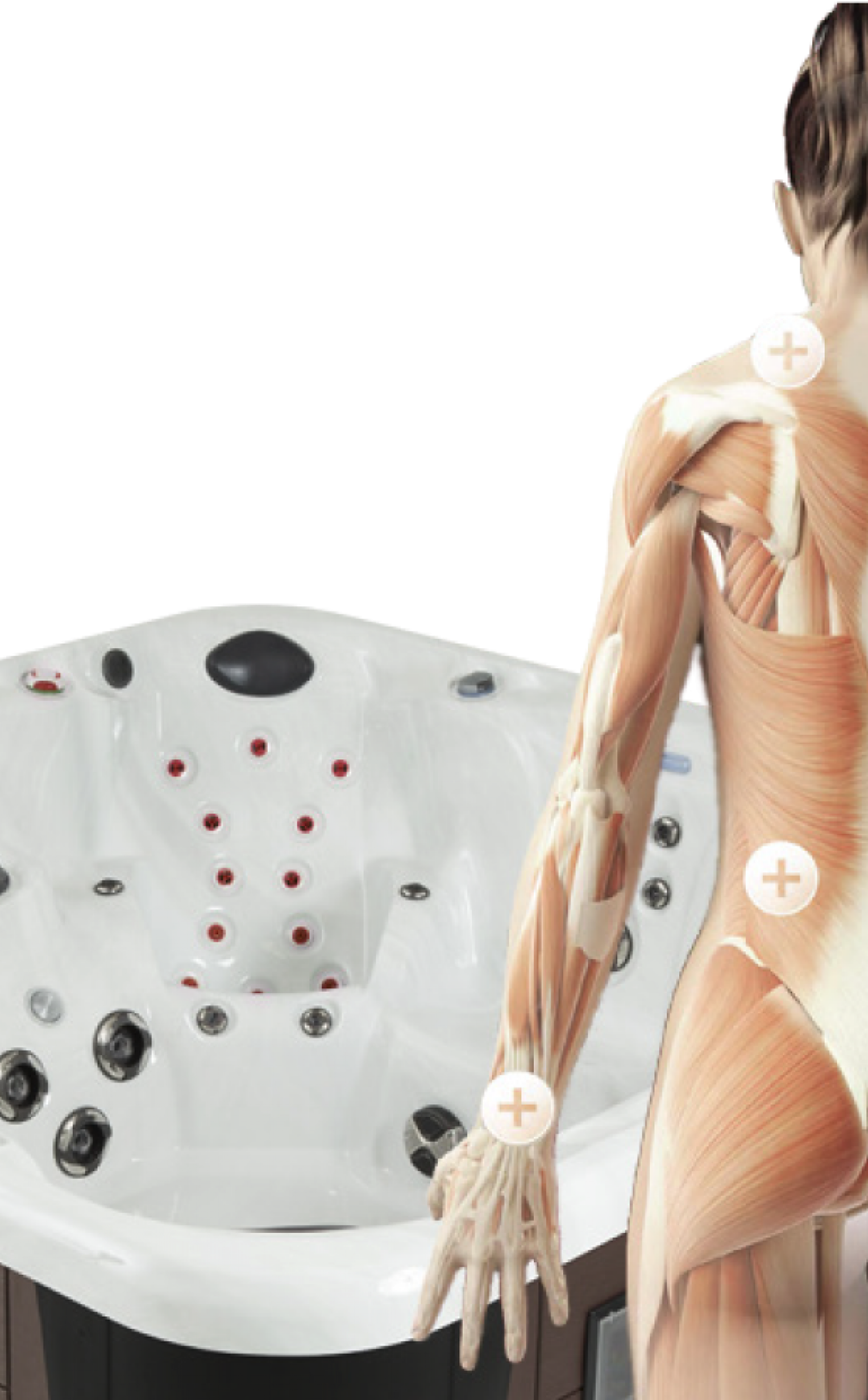 Harness the power of airnetic technology
The Air-X seat is a completely new therapy experience available from Inspiration Spas. It is a precision soft tissue massage that provides essential therapy for sensitive areas. Perfect for neck and shoulders, wrists, feet, ankles and paraspinal.
Air-X infuses the soft feel of air and water with kinetic power derived from jet engine technology. It is an air mixing technology without the need for those noisy air blowers, delivering an efficient and powerful performance. Spa jets can offer power and precision, but Air-X is something completely different. Utilizing Airnetic engineering.
Air-X mixes the water output of a jet with 80% air, for a jet stream that is both soft and powerful. By combining three flow patterns with stimulating reflexology, sore muscles and tired joints are soothed and rejuvenated.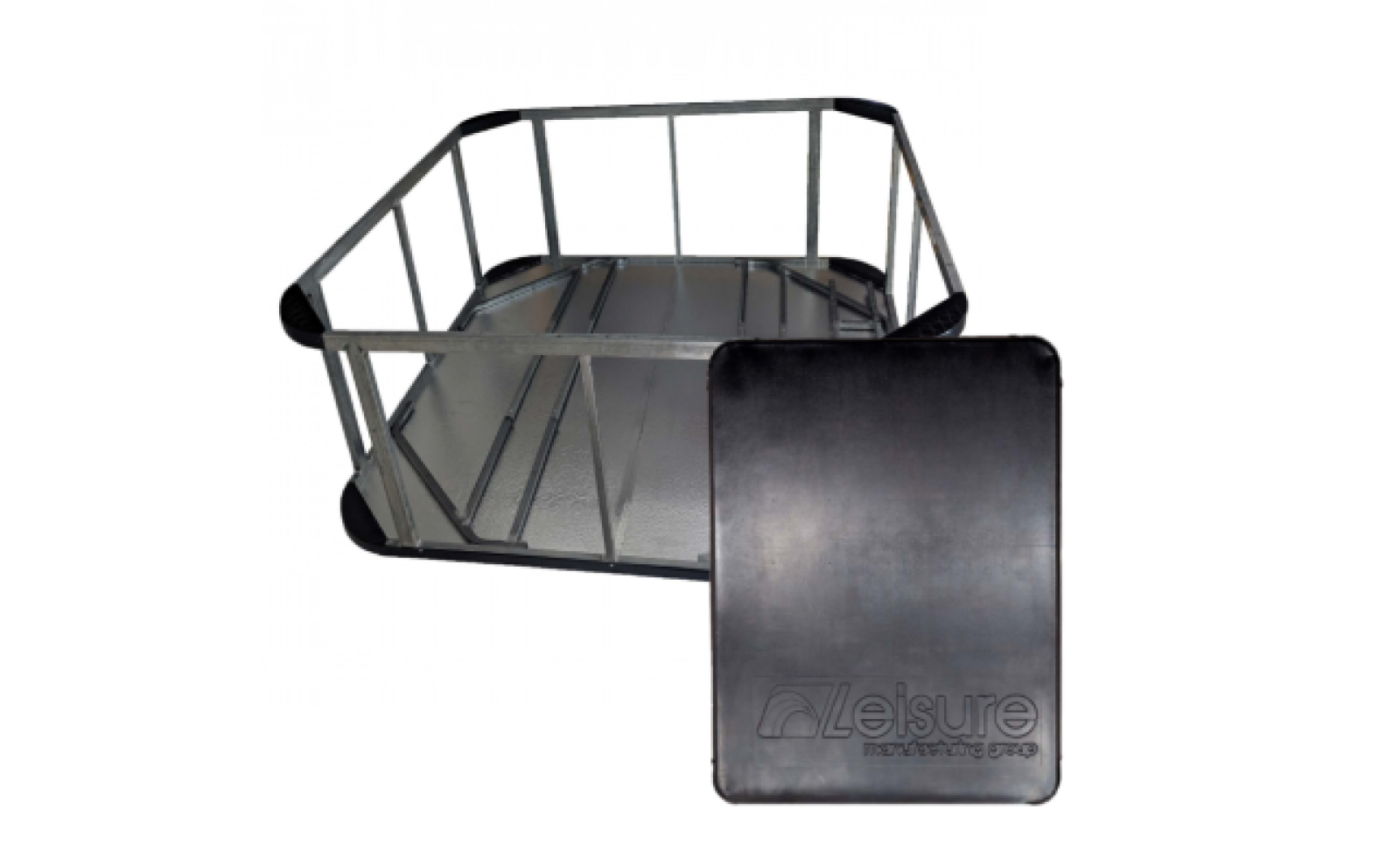 Strength and stability from the inside out
Every Inspiration spa starts with a solid foundation. Our polyethylene ABS Capped Bottom Tray seals out critters and moisture while sealing in the heat.
Integrated into the ABS Capped Bottom Tray is our galvanized steel frame. Engineered to provide the strength and stability required to support over 3200 kg.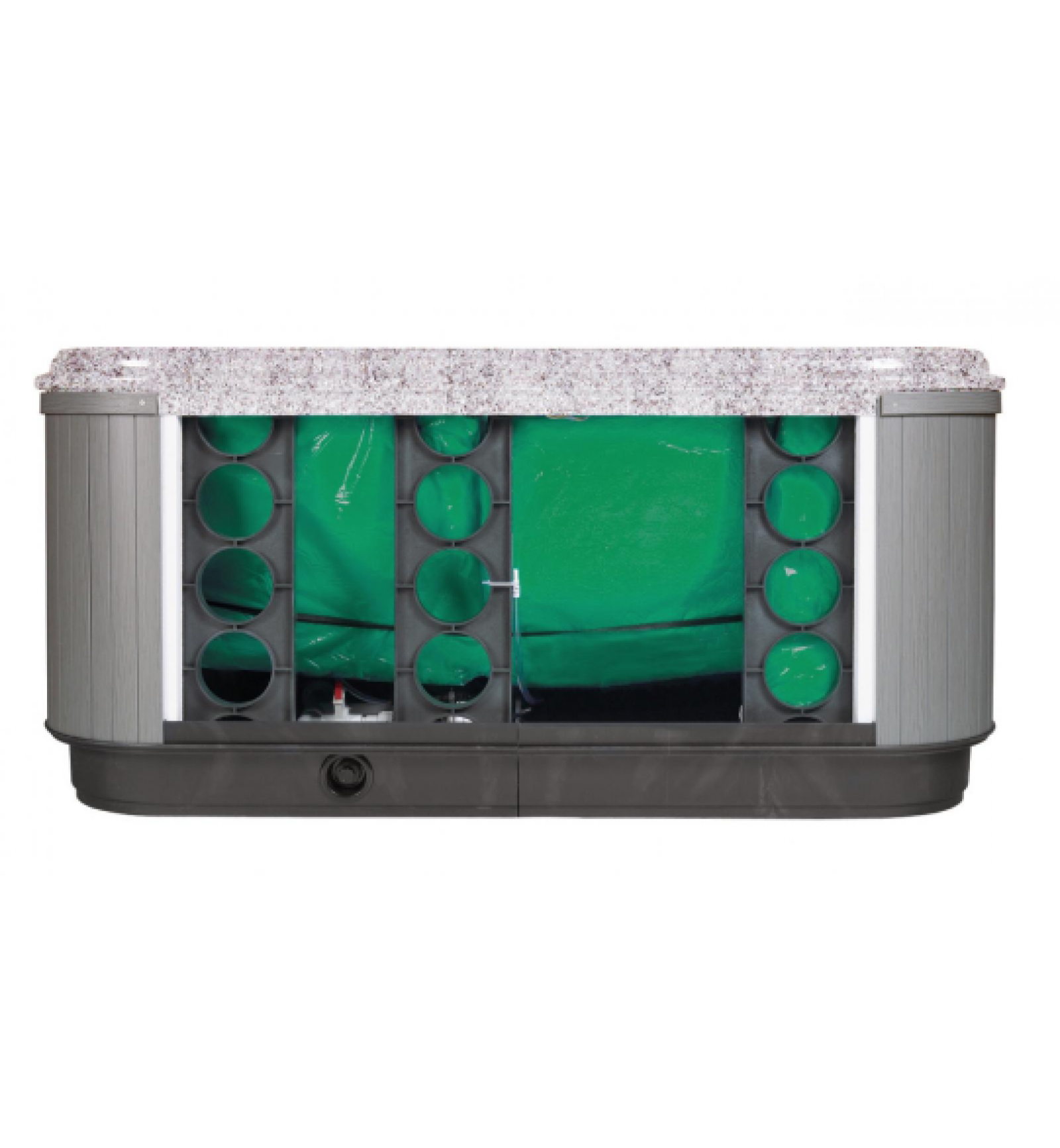 Green Guard Roxul Insulation
Every Sunrise spa is insulated with our proprietary Green Guard Roxul Insulation.
This method of insulation captures and recirculates the spa's own heat energy throughout the interior cabinet, reducing the demand on the heater – saving you money.
View all inspiration models